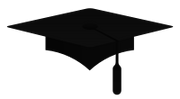 Easy
Advanced
Find a podcast you like and subscribe to it in iTunes
Create a WebQuest for a lesson plan. Share your Webquest with the other teachers at your school
Write about the experience of watching the video. Was it easy to understand the topic?
Are the course descriptions and material in the Open Courseware Consortium too advanced or too simple for your students? Write about it.
Describe your experience in listening to the educational podcast. Was the sound good? Did you get any good ideas for your classroom? Did the speakers talk about things that are of interest to you?
Advanced
Write a how-to for beginning users to subscribe to a Podcast in iTunes.
Post a link to your webquest on your page. Give a short description.
Community content is available under
CC-BY-SA
unless otherwise noted.