Beginning
Edit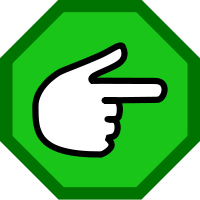 Sign up for the accounts you will be using for 23 Things. If you don't want to keep them, we'll show you how to delete them. You can choose either a Google or a Yahoo account, get iTunes and install it and sign up for Facebook. Write down your passwords so you can find them again.
Pick a website from Bev's Educational Website or the Mindmeister list of the best collaboration tools. Read the about page and the FAQ page
Write down on your page what kind of information they asked for. Was the sign-in confusing? If you signed in in Arabic, was it translated well?
Write on your page a summary of what you learned about the Web 2.0 tool from reading the About and FAQ pages.
Community content is available under
CC-BY-SA
unless otherwise noted.